Today was a day spent on doing all family things and solving issues that just crop up but as you get older you realise that there comes a time when you suddenly need to have the answers and the rights ones especially when a parent comes to you…whilst still being a parent yourself and giving support to our own children. It is as if you become the font of knowledge…whether good or bad….and when that time comes stepping up to the mark becomes a tightrope and it is almost like being on Mastermind in trying out to figure what next.
I am of course talking about when our parents become pensioners but we are still the children too. My widowed mother bless her is now in her 80th year. She has been on her own since my father died some 17 years ago and I have noticed that the fierce independence she was so proud of has mellowed, and it is now time to move to where her family live. This is not just me being here but my daughter, grandchildren and a new arrival…my sister who recently moved in. There must be something about the area that everyone wants to move here and I must confess that having gone from no one local to me to slowly but surely getting my family here…is lovely as I get older.
I have spent the afternoon helping mum fill in an application form for a move and the whole thing was a laborious routine as the form is 18 pages long, and you only get 15 minutes to complete each page before it throws you off. It seems that the council who offers the accommodation has not taken into account that old people don't often have everything to hand, and observed with my mum she panics and looks for all of her official print outs. It would be nice to think that they would give those of us who are not so quick off the mark with computers a little extra time as I know my jaw dropped when I saw 18 pages of application,….can you imagine how an Octogenarian must of felt? It took over 2 hours to fill in because it kicks you off if you don't do it to the short time they give you….
As I am helping her fill in the forms she was commenting on how she would like to move this area to be with everyone, and it took me back to the time when I was leaving for the Army at the age of 17 and seeing my mum crying her eyes out that I was going off on a train. My training depot was Guildford by the way…not a million miles away but mum felt that I could not survive on my own without the family there, and it was always a joy to come home to be with her and dad and now that she is a widow she feels out on a limb….akin to when I came home and visited.
It is not the isolation of having nobody go round, as one of us is always visiting. I suppose that is the price of having 5 children and 14 grandchildren and 21 great children but she is lonely I guess for that impromptu brew that people drop in for., as one of the loveliest memories is that mum always had a brew and a piece of cake for everyone and it was never empty in their house.
When completing the form I was asking mum the sort of questions I would never dream of and that included money and I can honestly state to this day I do not know how much my father earned when I was younger as it was nothing to do with me, and yet my children know about mine and all they do is simply ask. It seems that the things I would not ask of my mum, they do of me and it doesn't feel weird at all to tell them but how wrong would it be to ask mine? The difference in generations is coming front and centre with me today and I realise that whilst I am open with my own children, the thought of doing that with my mum is alien. I don't even swear in front of her and I am in my 50s. I said bollocks once and was so apologetic for using bad language in front of my mum that my eldest son found it funny, and then he got a clip across the back of his head for using bad language in front of my mother…I even warn them to watch their language when I am on the phone.
I have come to the conclusion that I am trying to save my mum from god knows what….almost as if she is this delicate thing that I have to put on a pedestal, when she is infact one of the hardiest people I know. As we all know each generation had it worse than the last yet the older generation seems to bounce back.
Yet my son finds it funny that he can swear like a trooper in front of me especially during football and I don't bat an eyelid. It is a very strange path adult children tread. We are still the child in our parents eyes, but we are the parents to other eyes. It is almost like you have one foot in one era and another foot in a modern one and be ready with all the answers…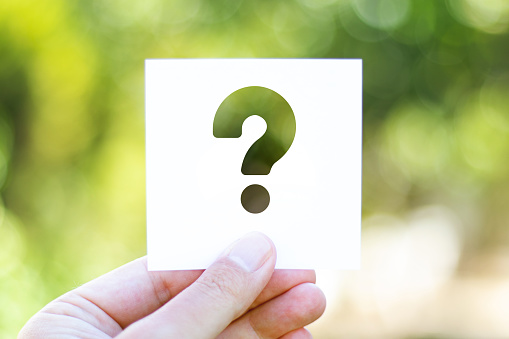 I am very lucky as I had wonderful parents and continue to have a wonderful mother, and I realise that being in my middle 50s…and having my mum here makes me lucky and she is a Queen, and I hope she is here for many more years to come. Then on top of that my sister and I text (this modern gadgetry thing), and I came to realise that despite the horrid 18 months that has occurred, I have been lucky as I still have my family and that is the most important thing of all.
Tomorrow won't be so easy to deal with as my beloved Fudge the Cat has to go in for a biopsy and that will be just waiting round till she comes out, but I guess you could say that is a family thing too and it is like the calm before the storm and Mr Points of Sue and I already have her treats for when we pick her up.
Days of meetings are what greet me for the rest of the week and being hired for an opinion piece, then university starts again and then putting my business plan into action to bring in more money for a charity. It is just busy, busy, busy but when downtime allows it is nice to be with those we love the most, and I know that I will still carry on protecting my mum from the profanities of life, and seeing my sons finding it so amusing has now almost become the family joke.
The start of the week has been busier than I planned but not in a bad way, and lets see what the rest of the week will bring, but I bet it is not as nice as spending the day helping family…..