As many of my readers know my beautiful JRT Zeus was born Diabetes Insipidus and has urine incontinence and the result has been that Mr Points of Sue and I have had to buy carpets with rubber backings for the hallway and the kitchen so that if he does have an accident, we can clean it up and the carpet is not ruined as when you make the decision to welcome a pet into your home you take the rough with the smooth, and the affection we get from him makes it all worthwhile.
To say that we have gone through numerous carpet vax cleaners is an understatement. We manage at night with him with incontinence sheets and all it takes is a boil wash and dried ready for the night time again, but the issue was during the day especially if he cannot get to the garden in time, or before bedtime when people are letting off fireworks at any time of the night..he will not go out then as it scares him terribly. Limiting his water is not an answer to the problem as he has an incurable thirst and he has prescription medicine that costs us £90 a throw. Even with all this we made the decision from day one that Zeus would not be banned from any rooms as this is his home.
As he has gotten older he is getting a bit better but we do have accidents and Mr Points of Sue who I generally leave to pick the carpet cleaners has bought vax's in the past as we had gone on the reviews etc but sadly our faith in the vax models were misplaced and very disappointing.
The old vax duly died and we decided to purchase a new one and it lasted 2 months…. To say we were disappointed with them is an understatement and Mr Points of Sue to be fair had forgotten to fill in the warranty on the new one we bought. Not a problem as we know a fantastic repair man in Salford and he will fix it or so we thought. The new vax was constantly tripping our electrics and not cleaning as it should and the repair chap in Salford told us that it would be very expensive to get the item repaired and in his view it was just not worth it, and on top of that the parts needed were just so difficult to get hold off and that we would be better off buying a new machine. So, the vax ended up where the other one did….at the local tip.
I was fed up that after only 2 months this vax had broken down and yet we needed a new one even though we were pushing our luck and Zeus had not had an accident, however we knew it would only be a matter of time….So Mr Points of Sue set to work with his usual gusto to get us a new hoover and he found one….hurrah!
Arriving at our home….one Henry Hoover wet and dry machine and it is fabulous.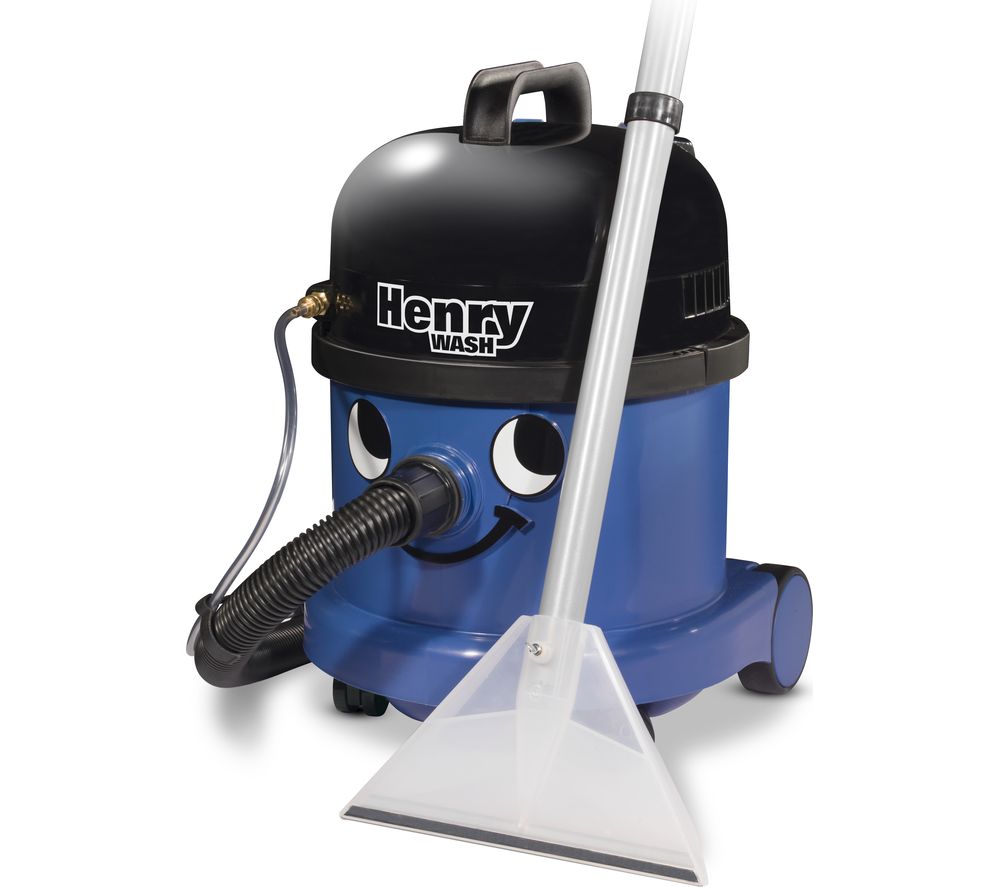 Due to my disabilities Mr Points of Sue has to clean the carpet and this does take more effort as it is more akin to an industrial cleaner than a vax, but it is quieter (thankfully not scaring the pets), but what a difference it has made.
As if on Q….Zeus had an accident and out came the trusty Henry which we bought from Argos for £213.00 and it came with all attachments and a bottle of carpet cleaner, even though we have bottles and bottles of the stuff, and it is that powerful it was actually lifting up the carpet in the kitchen. I was amazed as the kitchen carpet now looks new and it really brought out the blue in it, and I know the vax cleaned the carpet and to be fair we were cleaning the carpets downstairs at least once a week, but this seemed to pick up much easier and I am really delighted with how it brought up the colour.
The best thing of all it is repairable as it is built in Great Britain and you can get hold of spares and what is there not to like about that? It will not cost anything near as expensive to fix as a vax and Mr Points of Sue likes them that much that we now have an additional hoover (not wet and dry). We have a Henriette Hoover for the man cave Mr Points of Sue has and he uses that as a workshop hoover for cleaning his lathe and mill and cleaning the garage in general, and also as the extractor fan for his CNC wood router, and it is more than up to the job and why not….if you look around the office space when your friendly cleaner comes in…I bet they have one.
Yet it takes more of an effort to fill it but my goodness the results are amazing and I am totally convinced now that it will be Henry Hoovers all the way for us now. Invest in Great Britain if you want a new hoover and buy a Henry Hoover…it's built in Somerset and it is by far a better machine than a vax could ever be.
Cheers Henry you're a prince amongst hoovers.